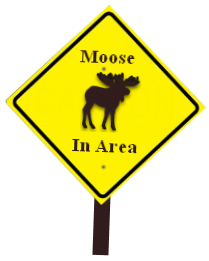 Birch Hill Camp ~ Eastbrook, Maine
You won't believe the view from this mountain until you have seen it! During the day you can watch the boats in the bay. Relax in the evening and watch the sun go down and if you are an early riser just walk over to the other side and watch the sun come up in the morning. On a dark night the sky is lit up with so many stars that the whole thing seems to glow. The camp's within 30 minutes of the ocean, Schoodic Point or Ellsworth. Hiking, snowmobiling, four wheeling, swimming, cross country skiing, nature watching, to name a few things you can do up here. This whole area is truly a sportsman paradise and you will never be bored or run out of things to do.

Fish & hunt year round. For the small game hunters the area is full of mallards, black ducks partridge & rabbits. There is a year long hunting season on coyote. We have moose but you need to enter the yearly drawing. For the rest there are plenty of deer and bear.

Walk down the mountain to Molasses Pond or to Bog River where I can almost guarantee you that you will be all alone. The camp is within a few minutes four lakes and if you travel and explore the country you will find countless lakes and backwoods streams and rivers. If you are willing to walk far enough into the brush you can still find places that probably no one has ever fished. I once caught a 26 inch brown trout not far from here. Local favorites are small mouth bass, brook trout, brown trout, landlocked salmon and of course there are always pickeral and a couple varieties of perch. You will have to get a non-resident fishing license if you are out of state but they are sold in almost any convenience store and are relatively inexpensive. So want to catch the big one? Then come on up.

This is the place where you can get yourself into an area that you won't see anyone else for days. In the immediate area you have about 50 square miles of forests between Rte. 9 to the north, Rte 182 to the south and Rte.s 179 and 193 to the east and west respectively. With miles and miles of trails inside of this block you could ride for days if you know where the gas stations are. And if this isn't enough for you all you have to do is cross Rte. 9 to the north and there are hundreds of miles of linking trails all over northern Maine. With miles and miles of trails and about a gazillion things to do and places to explore, you'll need to go home to rest!


Available Weekly - Monthly
| | | | |
| --- | --- | --- | --- |
| Spec's | | Contact | |
| Interior: | Rough wood finish | Larry & Nancy Hardison | |
| Electric: | Generator | Phone: 207-565-3576 | |
| Lights: | Gas or electric | email: nancy.hardison@maine.gov | |
| Water: | On site | | |
| Toilet: | Outdoor Privy | | |
| Refrigeration: | Gas Refrigerator | | |
| Cooking: | Barbecue grill, pit or gas stove | | |
| Access: | Car, truck, 4wheeler or snowmobile | | |